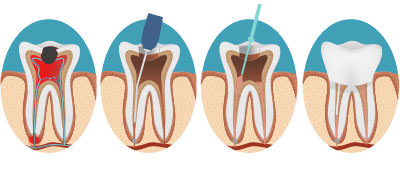 Thank you for choosing Allan Moskow DDS, PA in Boynton Beach for your endodontic care. Our dental practice is dedicated exclusively to root canal therapy and other endodontic procedures. As a proud member of the American Association of Endodontists, we pride ourselves on providing the highest standard of professional care in a friendly, comfortable environment. We look forward to being of service to you.
Make an Appointment
Contact our office to schedule an appointment today by calling (561) 738-6251 or click here.
Your First Visit
Please arrive early to complete all necessary forms or click below to submit them prior to your appointment online. Please provide the following information at the time of your first visit:
Your referral slip and any X-rays if applicable.
A list of medications you are presently taking.
If you have medical or dental insurance, bring the necessary completed forms. This will save time and allow us to help you process any claims.
What to Expect
To provide the best care, your first visit will consist of a consultation to determine and review your diagnosis and treatment options. We will start the procedure that day if you are in discomfort and/or request that we do so.
Insurance Information
We work with many insurance plans and select PPO networks. We recommend that you call our office to verify that we accept your insurance provider.
Payment Policy
Endodontic fees are based on the complexity of the procedure. You will be advised of the fee for each procedure at the time of consultation. We will make every effort to help you get reimbursed by your insurance carrier, so please bring your dental and medical insurance information with you.