Our Location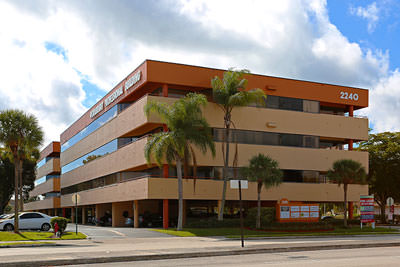 We are proud to be the oldest and most established Endodontic practice in Boynton Beach, Florida. Our office is conveniently located in the Woolbright Professional Building at 2240 W Woolbright Road between I-95 and Congress Avenue.
Office Hours
We have office hours from 8AM to 6PM Monday-Friday. We are closed on major holidays. We may also be closed at times when the doctors and staff are attending continuing education programs to increase our skills and keep abreast of the latest techniques so we may better serve you.
Our Technology
Our practice takes pride in utilizing the latest in technology to provide better care for our patients.
A digital x-ray allows the dentist to take an image of the tooth or teeth and put it into an imaging program. Within this imaging program, there are a number of tools that will allow the dentist to take a very close look at the teeth and surrounding structures with amazing accuracy. As a benefit to the patient, the digital x-ray also provides nearly 80% less radiation than a standard x-ray. This is due to the fact that the digital version of the x-ray is much more sensitive to this radiation and has been specifically designed with the patient in mind.
Our practice uses surgical operating microscopes to better illuminate and examine teeth under high magnification. This allows the doctor to better treat teeth whether performing conservative endodontic treatment or surgical treatment.